Computer Lab

The lab is air conditioned and well equipped with latest computers with LCD screen. It is in LAN configuration and has 6 MBPS lease line for 24 x 7 internet connections. All relevant software for management and computer application studies is available to the students.
Library

Library is the major source of data and knowledge. Library has a comprehensive collection of books, journals, magazines etc. We have books more than 9000 volumes by Both Indian and Foreign authors in the area of all disciplines related with the management programme having computerized environment. In addition to this it has an impressive collection of an education CDs and Video cassettes.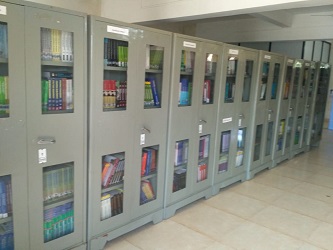 Class Room and Tutorial Rooms

The class rooms are well equipped, well ventilated, with necessary teaching aids undoubtedly makes for a healthy environment for student.
Common Room

The institute provides separate common rooms for boys and girls where they can utilize their extra time discussing, interaction and relaxing at the college. They can enrich themselves intellectual through peer discussions.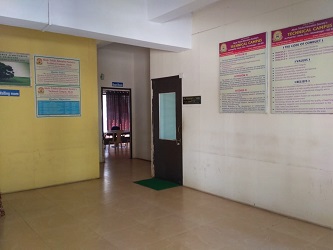 Seminar Hall

The Seminar hall is well equipped with dynamic audio and video technological facility. Seminar hall capacity of more than 160 seats. The seminar hall witnesses the young student's managers in group discussion, presentation, mock session, industrial conferences and other seminars.
About Department

A residential campus for all Faculty Staff and Students with word class infrastructure. Total built up campus area of 4481.46 Sq.fts. Well equipped Library with a reading hall for 300 library users at a time, creating Knowledge Leaders for tomorrow. The college is developing as a global Centre of Excellence in higher education, research and technological up gradation. An administrative building and auditorium buildings for functional purpose.
MBA & MCA Against CAP Vacant Seats Admission Notification ADVT_2023 Link: http://atestc.edu.in/admin/downloads/AGAINST_CAP_ADVT_2023.pdf
Applications are invited from eligible candidates against probable vacant seats after CAP Rounds for the admission to First Year M.B.A. for the academic year 2023-24. First Year M.B.A. Applications are invited upto:25-08-2023
Applications are invited from eligible candidates against probable vacant seats after CAP Rounds for the admission to First Year M.C.A. for the academic year 2023-24. First Year M.C.A. Applications are invited upto:21-08-2023